You might have heard of scripting if you're interested in the Law of Attraction and manifesting your desires. Scripting is a powerful tool that can help you turn your dreams into reality by using the power of visualization and positive affirmations.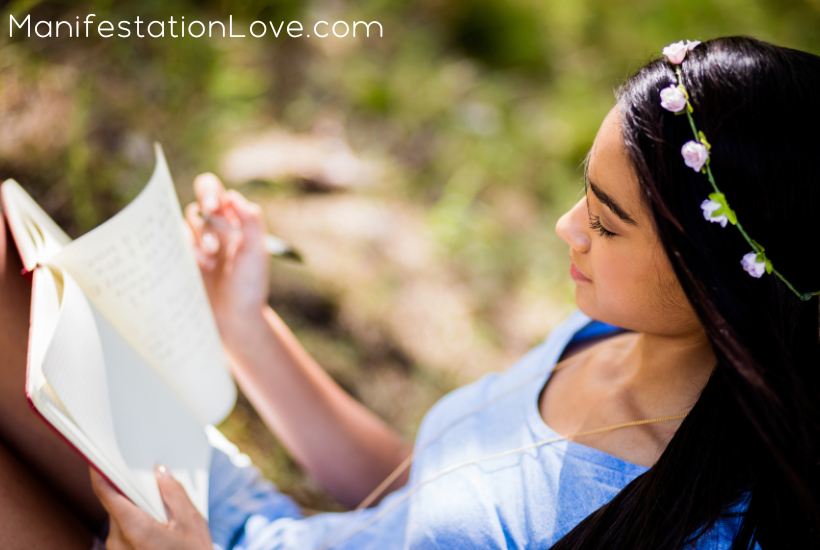 This post contains affiliate links to items that might serve you.
In this article, we'll explore what scripting for manifestation is, why it's important, and how you can get started with it.
What is Scripting for Manifestation?
Scripting is a technique that involves writing down your desired outcome as if it has already happened.
It's a form of journaling where you describe your ideal scenario in detail, including how you feel, what you see, and what you hear.
By doing this, you create a clear and vivid mental image of your desired outcome, which can then be used to attract it into your life.
Why is Scripting Important?
Scripting is an essential tool for manifesting because it helps you focus your thoughts and emotions on your desired outcome.
When you write down your ideal scenario in detail, you activate your imagination and visualize yourself living that experience.
This process sends a powerful signal to the universe that you're ready to receive your desire, and it sets you on a path to manifesting it.
How to Manifest Things by Scripting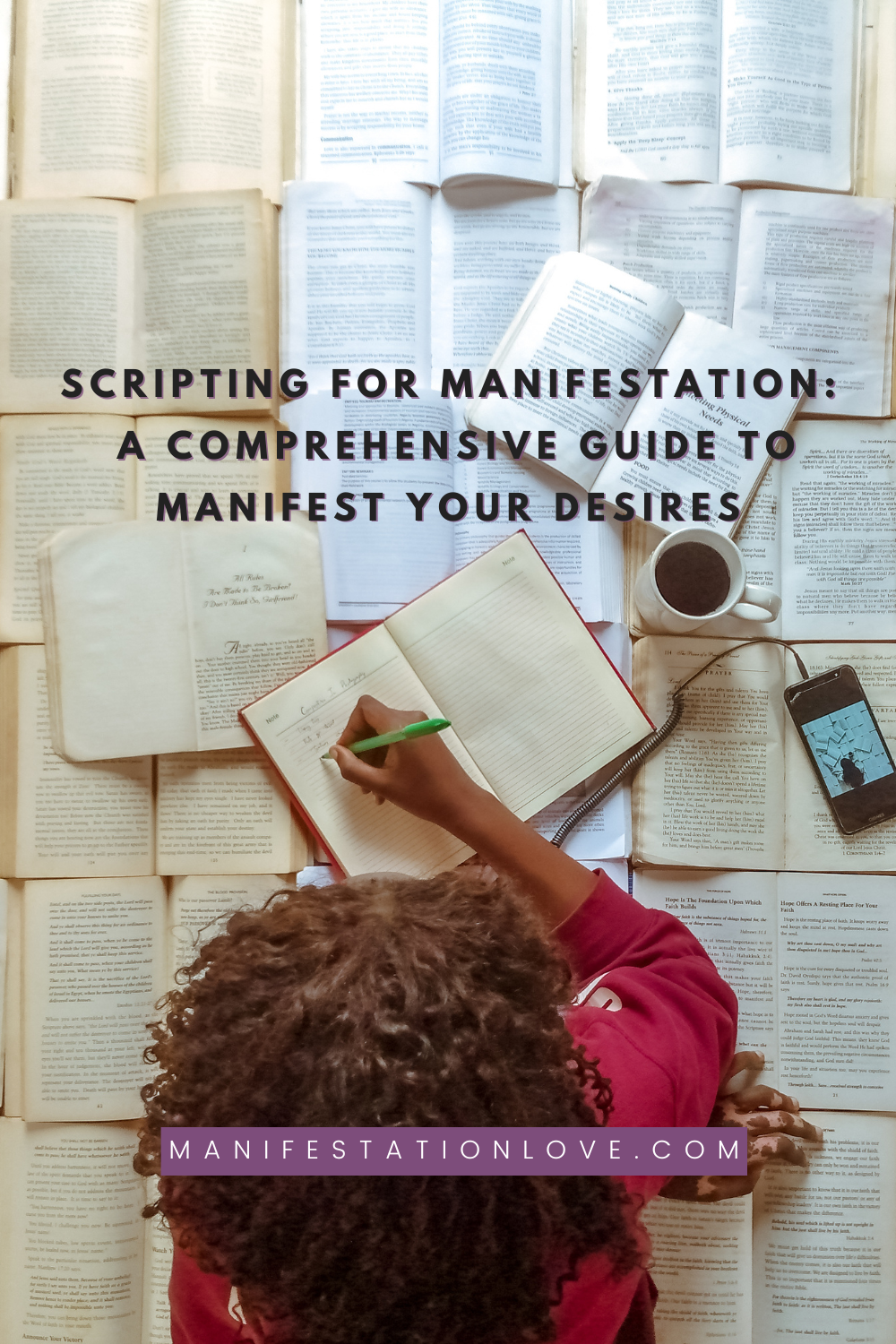 Here's a step-by-step guide on how to manifest things by scripting:
Define Your Desire
Start by defining your desire in specific and measurable terms. Be clear about what you want and why you want it.
Set the Scene
Write down your ideal scenario in detail, including what you see, hear, and feel. Use present tense and descriptive language to make it feel real.
Engage Your Senses
Engage all your senses while scripting, including sight, sound, touch, taste, and smell. The more senses you engage, the more realistic the experience feels.
Add Emotion
Add positive emotions to your script, such as joy, gratitude, and excitement. Emotions are powerful attractors, and they help you align with your desire.
Read Your Script Daily
Read your script daily to keep your desire front and center in your mind. Feel the emotions associated with the experience, and visualize yourself living it.
Examples of Scripting Scenarios
Here are some examples of scripting scenarios to help you get started: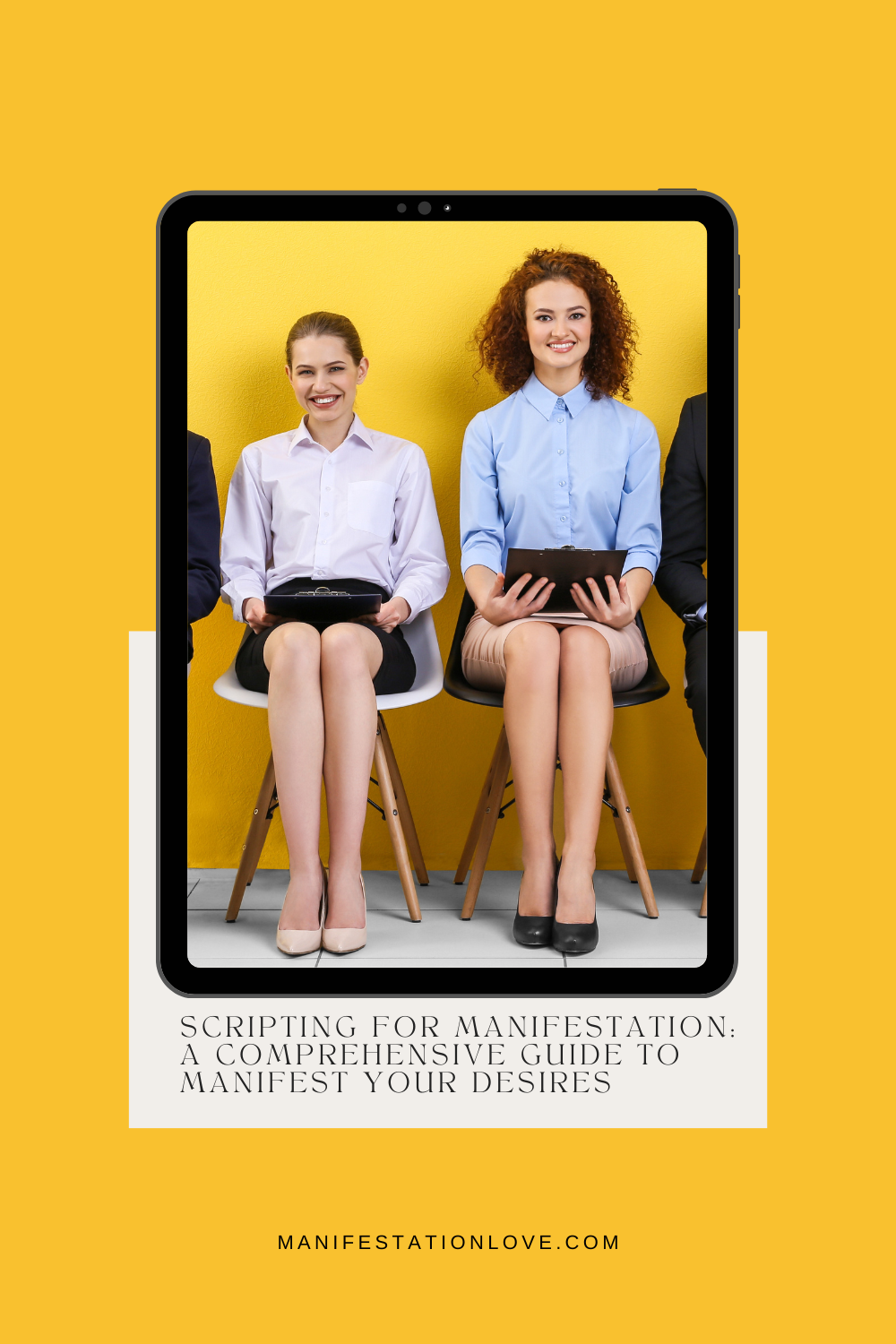 Example 1: A Successful Job Interview
"I wake up feeling confident and excited for my job interview. I put on my favorite outfit, and I feel great in it. As I sit down for the interview, I feel calm and collected. The interviewer asks me questions, and I answer with ease. I can tell that they're impressed by my skills and experience. At the end of the interview, they offer me the job on the spot. I feel grateful and excited about this new opportunity."
Example 2: A Healthy Body and Mind
"I wake up feeling energized and refreshed after a good night's sleep. I do some light stretching and take a few deep breaths. I start my day with a healthy breakfast that fuels my body and mind. Throughout the day, I make mindful choices about what I eat and drink. I take breaks to stretch and move my body. In the evening, I wind down with a relaxing activity that helps me de-stress. I go to bed feeling calm and at peace, knowing that I'm taking care of my body and mind."
Tips, Mistakes to Avoid, and Resources
Here are some tips and mistakes to avoid when scripting:
Be specific and detailed in your script. The more details you include, the more real it feels.
Use positive language and focus on what you want, not what you don't want.
Create a routine around your scripting practice. Make it a daily habit to read your script and visualize your desired outcome.
Avoid doubting or questioning the process. Trust that the universe will deliver your desire in the perfect way and timing.
The Power of Scripting for Manifestation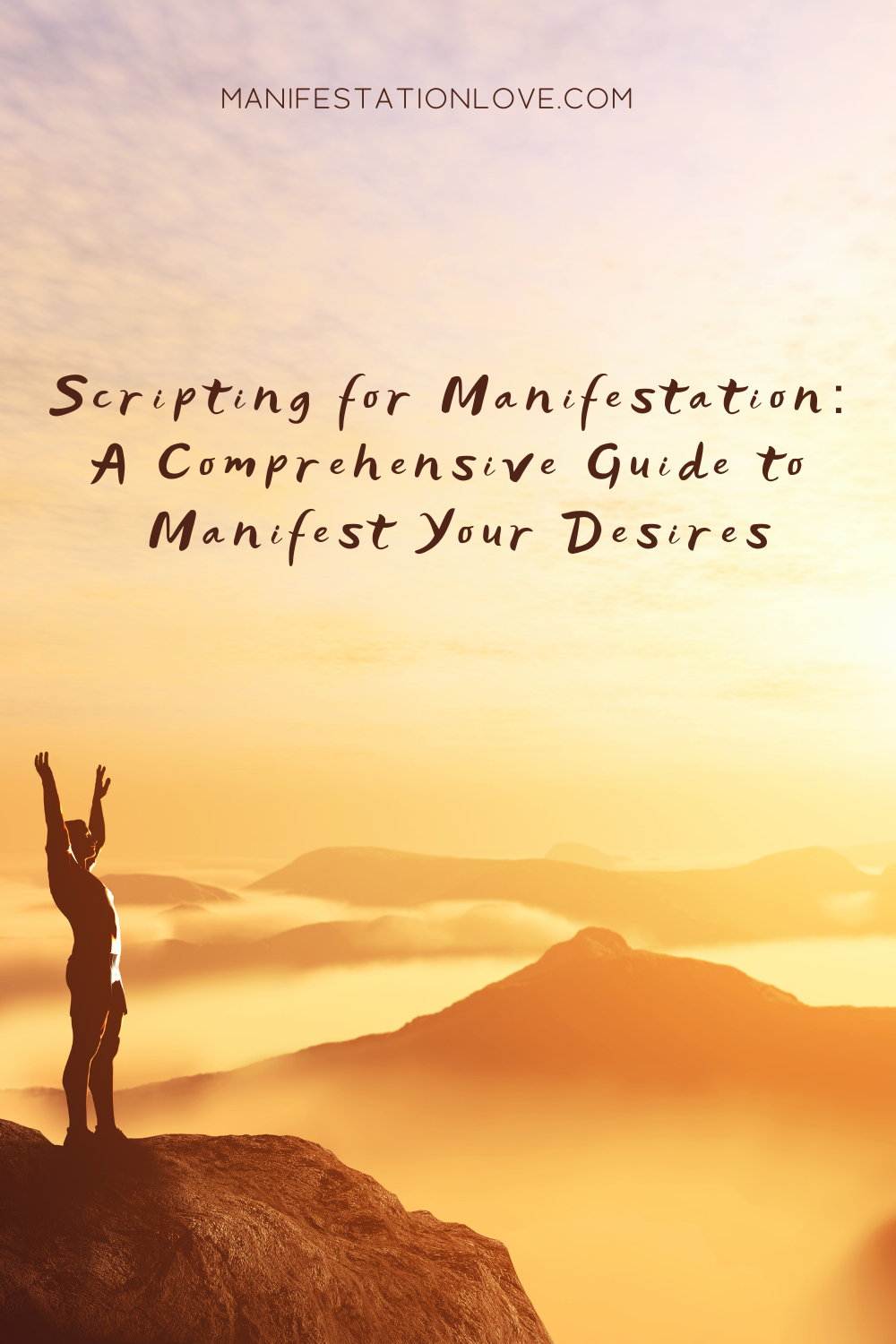 Scripting is a powerful technique that can help you manifest your desires by harnessing the power of visualization and positive affirmations.
By writing down your ideal scenario in detail, you activate your imagination and create a clear mental image of your desired outcome.
With practice, you can become more skilled at scripting and attracting abundance into your life.
Remember to be specific, engage your senses, add emotions, and make it a daily habit. With these tips and resources, you can start scripting your way to a better life today.
YOU MAY ALSO LIKE