Manifesting solid, healthy friendships is a valuable aspect of our lives that we often overlook.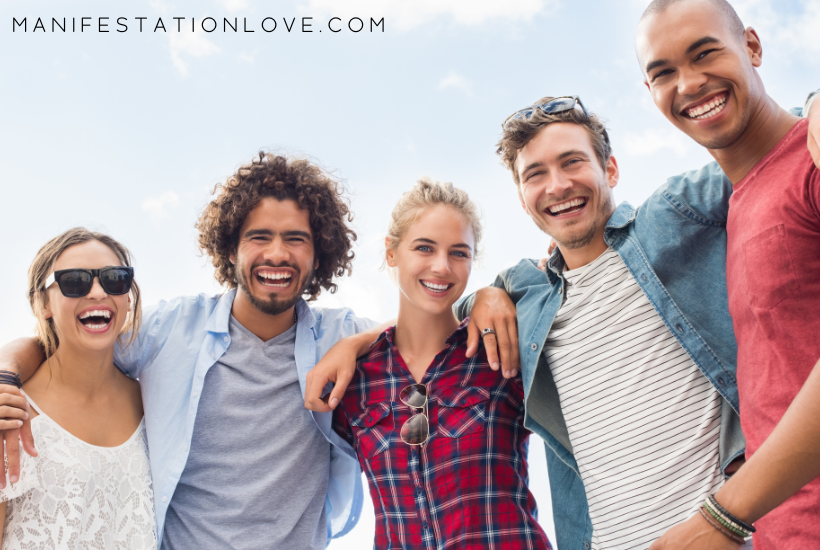 This post contains affiliate links to items that might serve you.
While it might sound like a far-fetched concept, manifestation is a powerful tool that can help you attract the type of friendships you desire.
In this article, we're looking at what manifestation means and how it works, the importance of healthy relationships, specific methods for manifesting friends, and actionable advice on maintaining and strengthening these new bonds.
What is Manifestation?
Manifestation is the act of bringing your desires into physical reality through your thoughts, feelings, and actions.
Everything in our lives is a manifestation of our thoughts and beliefs.
When we focus our attention on positive outcomes, we can attract those experiences into our lives.
This principle applies to all areas of life, including relationships.
Why are Healthy Friendships Important?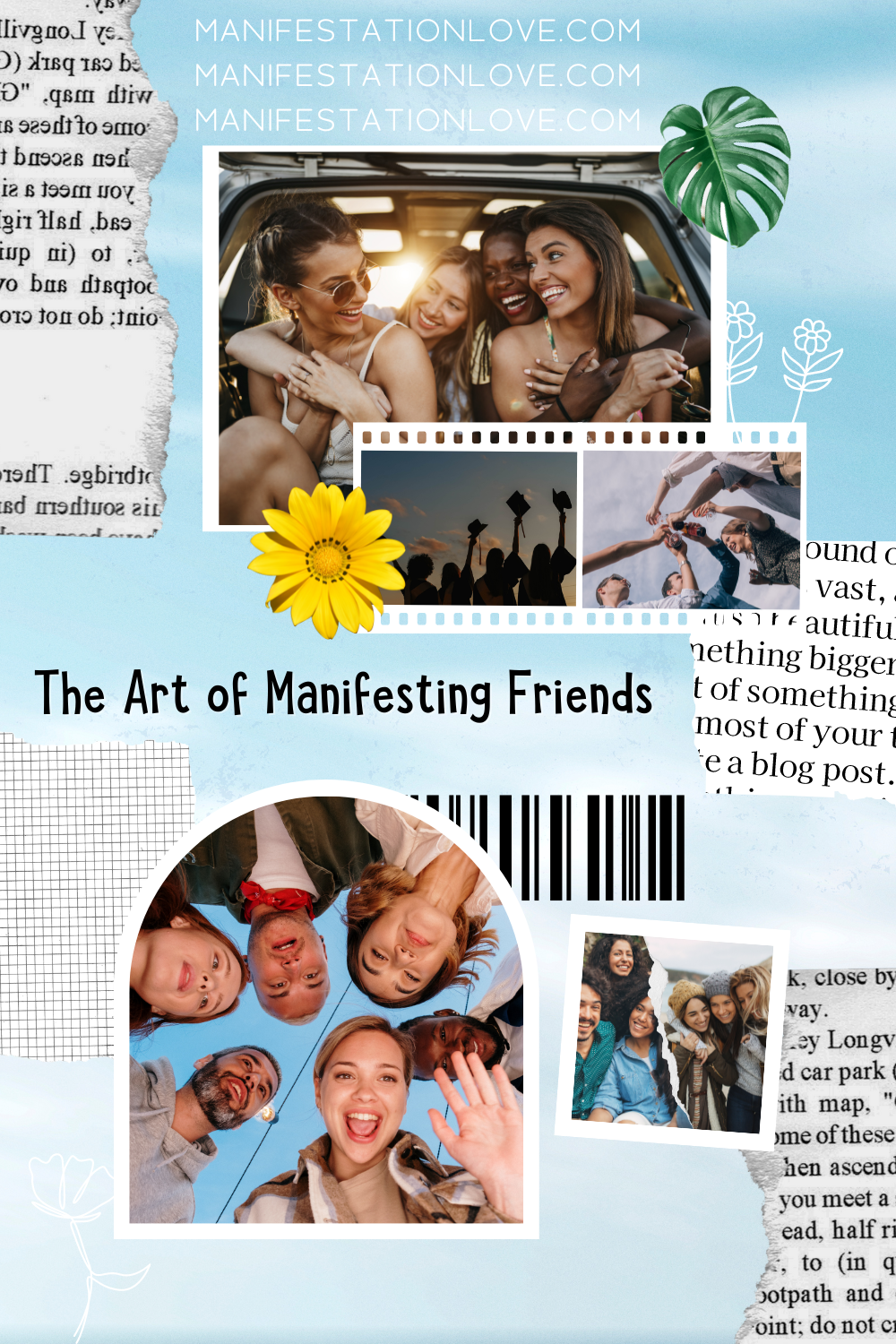 Healthy friendships are essential for our mental and emotional well-being.
They provide us with a sense of belonging, support, and companionship.
Surrounding ourselves with positive and uplifting people can have a tremendous impact on our lives.
Conversely, negative and toxic relationships can drain our energy and rob us of our happiness.
Friendships at Any Age
While there is a lot of talk about childhood friendships, relationships are just as important, if not more so, as we age.
Whether you are in high school or well into your senior years, manifesting friends is possible.
The most important thing to remember is that you are not alone. There are other people your age who are manifesting friends just like you!
Methods for Manifesting Friends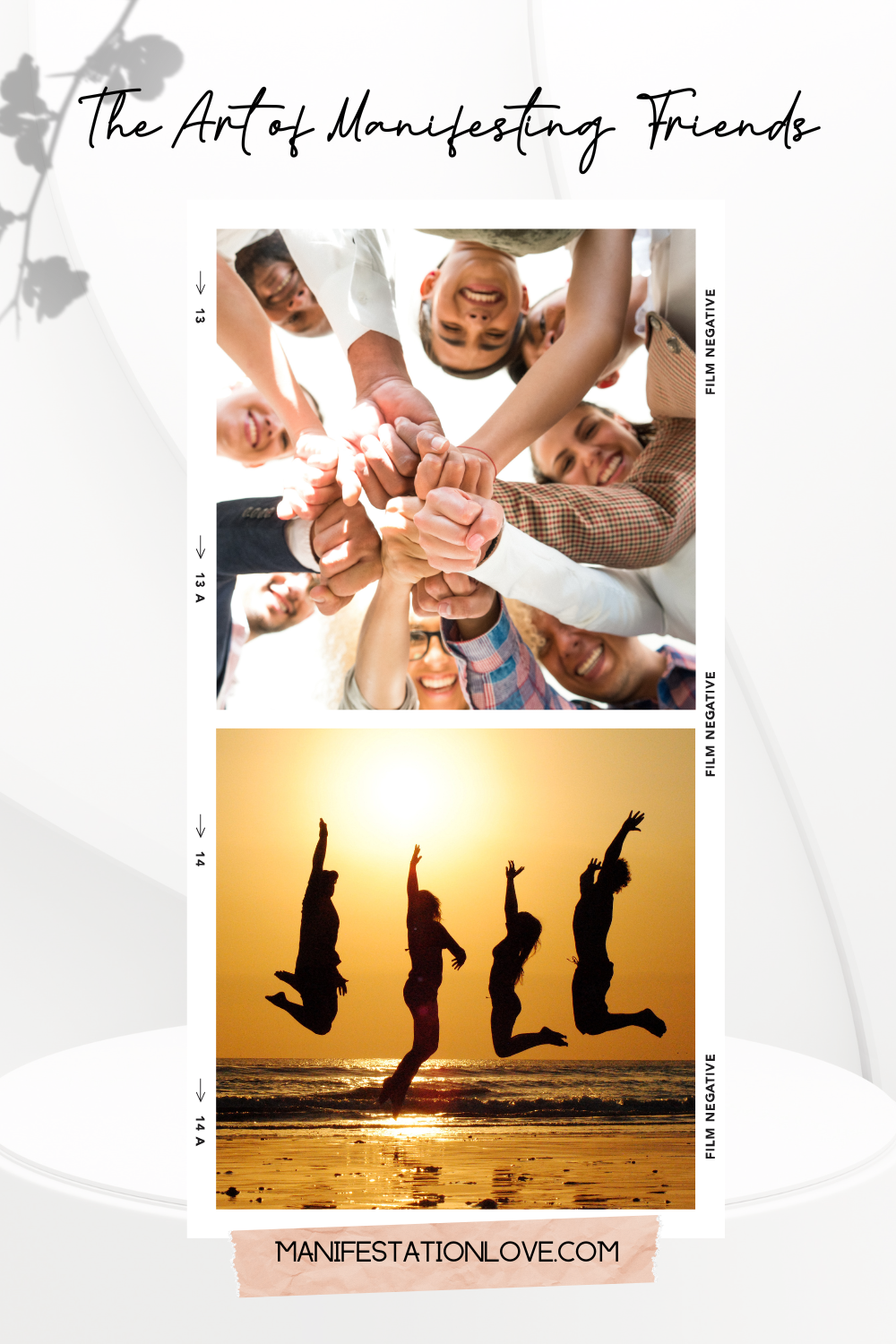 Identify Your Ideal Friend
Start by getting clear about what you desire in a friend. Write down the qualities you value in a friendship, such as honesty, openness, loyalty, and a shared interest.
Also, consider the activities you'd like to engage in with your friend. Are you a social butterfly who wants friends to go out with on a weekend night? Or are you more of an introvert who'd love to have a friend over for a movie and popcorn?
Get clear with yourself and the universe about who and what you want in this relationship.
Join Groups and Communities
Join groups and communities that align with your interests. Attend events and meetups to connect with like-minded individuals. This approach helps you meet people who share similar values and hobbies, making it easier to build a lasting bond.
Remember, manifesting involves some type of action as well. You can't expect to manifest friends if you never leave the house or are online.
Initiate Conversations
Be open and approachable, initiate conversations, and make small talk. It's essential to be yourself and show genuine interest in others. Ask thoughtful questions to get to know them better.
Even if you feel awkward about talking with others, give it a shot. The more you open up, the easier it is to connect with others. Believe that you will meet a new friend.
Follow Up
After meeting someone, make sure to follow up with them. Suggest meeting up for coffee or a similar activity. This approach allows you to spend more time together and cultivate the relationship.
Actionable Advice for Maintaining Friendships
Maintaining friendships can be difficult in this busy and fast-paced world. Here are some tips for maintaining those friendships you manifested.
Schedule Regular Meeting
Set up regular meetings with your new friend to stay in touch. This approach ensures that you maintain regular contact, which is essential for building and strengthening the bond of friendship.
Communicate Regularly
Communication is vital in any relationship. Make sure to communicate regularly through text, phone calls, or social media. Share your thoughts, feelings, and experiences to deepen the connection.
If your friends text you, text back. If they ask you questions, answer them. You have to keep the lines of communication open in order to grow your friendships.
Create Memories Together
Create memories together by experiencing new things or revisiting old ones. These shared experiences create a sense of closeness and happiness that strengthens the bond.
It doesn't matter if you take a day trip to the beach, go to watch a new movie at the theater, or simply walk around the park or mall. The experiences that you have together are what helps to solidify the friendships that you build.
Manifesting Healthy Friendships
Healthy friendships are crucial for our overall well-being. Manifesting friends may seem like a daunting task, but it's easier than you might think.
By identifying your ideal friends, joining groups and communities, initiating conversations, and following up, you can attract positive and lasting relationships into your life.
Remember to schedule regular meetings, communicate frequently, and create memories together to strengthen the bond.
With these tips, you can create the type of friendships that will enrich your life for years to come.
YOU MAY ALSO LIKE