Can you really manifest weight loss? It's a touchy subject and one that people have strong feelings about.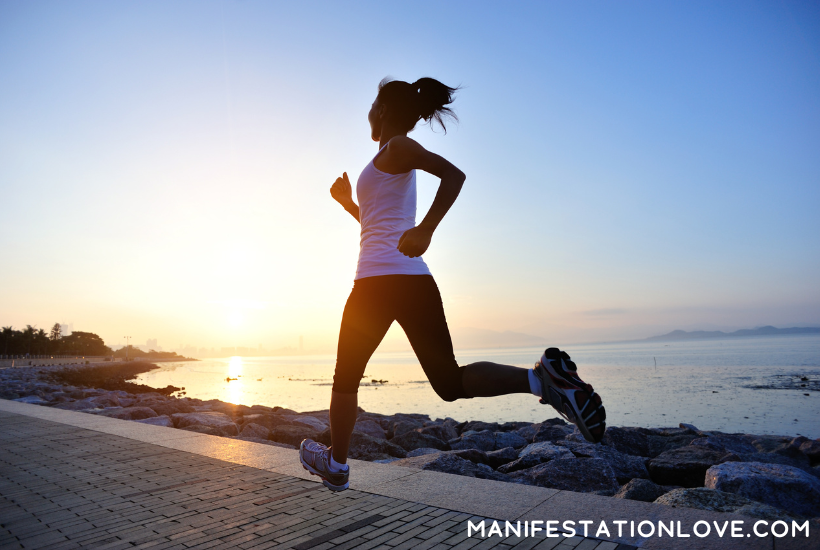 This post contains affiliate links to items that might serve you.
Learn why and how manifesting can create positive change and lead to a healthy lifestyle.
The Weight Loss Journey
Weight loss is a common goal for many people, but the journey can often be challenging.
While diet and exercise are important components of weight loss, manifestation practices can also be a helpful tool in achieving your goals.
When we focus on positive thoughts and affirmations, we can shift our mindset and attract the resources and support we need to make lasting changes.
The Manifestation Process and Weight Loss
The first step in manifesting weight loss is setting a clear intention.
This means identifying your desired outcome and creating a focused plan for achieving it.
Whether your goal is to lose a certain number of pounds, fit into a certain size of clothing, or simply improve your overall health and well-being, it's important to be specific and realistic about what you want to achieve.
Remember that manifestation also requires action and that weight loss should be about creating a healthier and happier life.
Oftentimes, the reasons for weight gain are complex and include mental and physical components that are beyond our control.
When I started gaining the weight that I am manifesting and working off, it was a combination of peri-menopausal hormones, stress, and anxiety.
Those things can make losing weight incredibly challenging!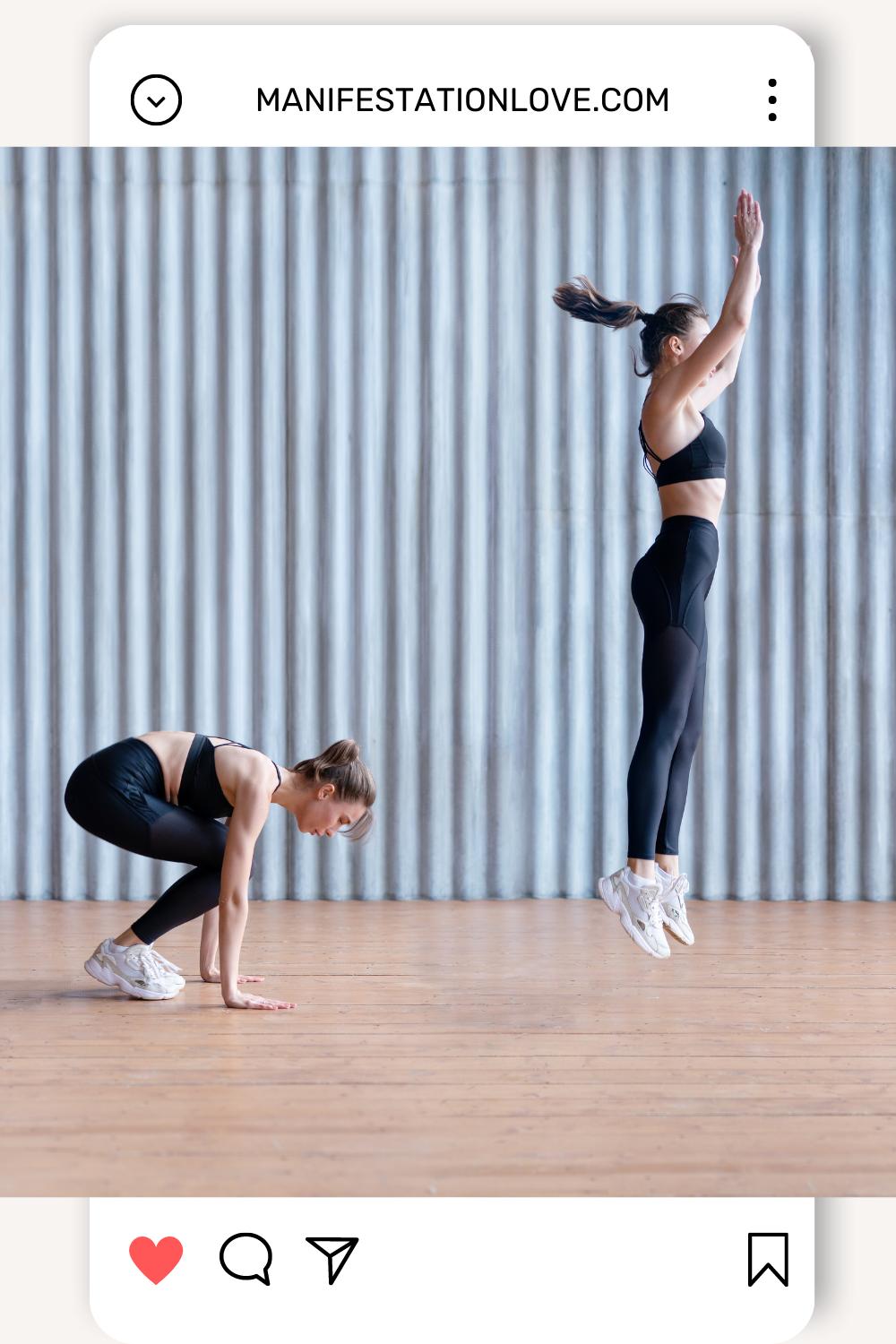 Action Steps for Weight Loss Manifestation
Once you have set your intention, it's time to start incorporating daily manifestation practices into your routine.
Remember that manifestation requires action. You can't just "wish the weight away" – nor should you.
Healing from the things that made your subconscious mind hold on to weight is so important!
Here are some examples of how to actionably manifest weight loss.
Visualization
Spend a few minutes each day visualizing yourself at your desired weight or size.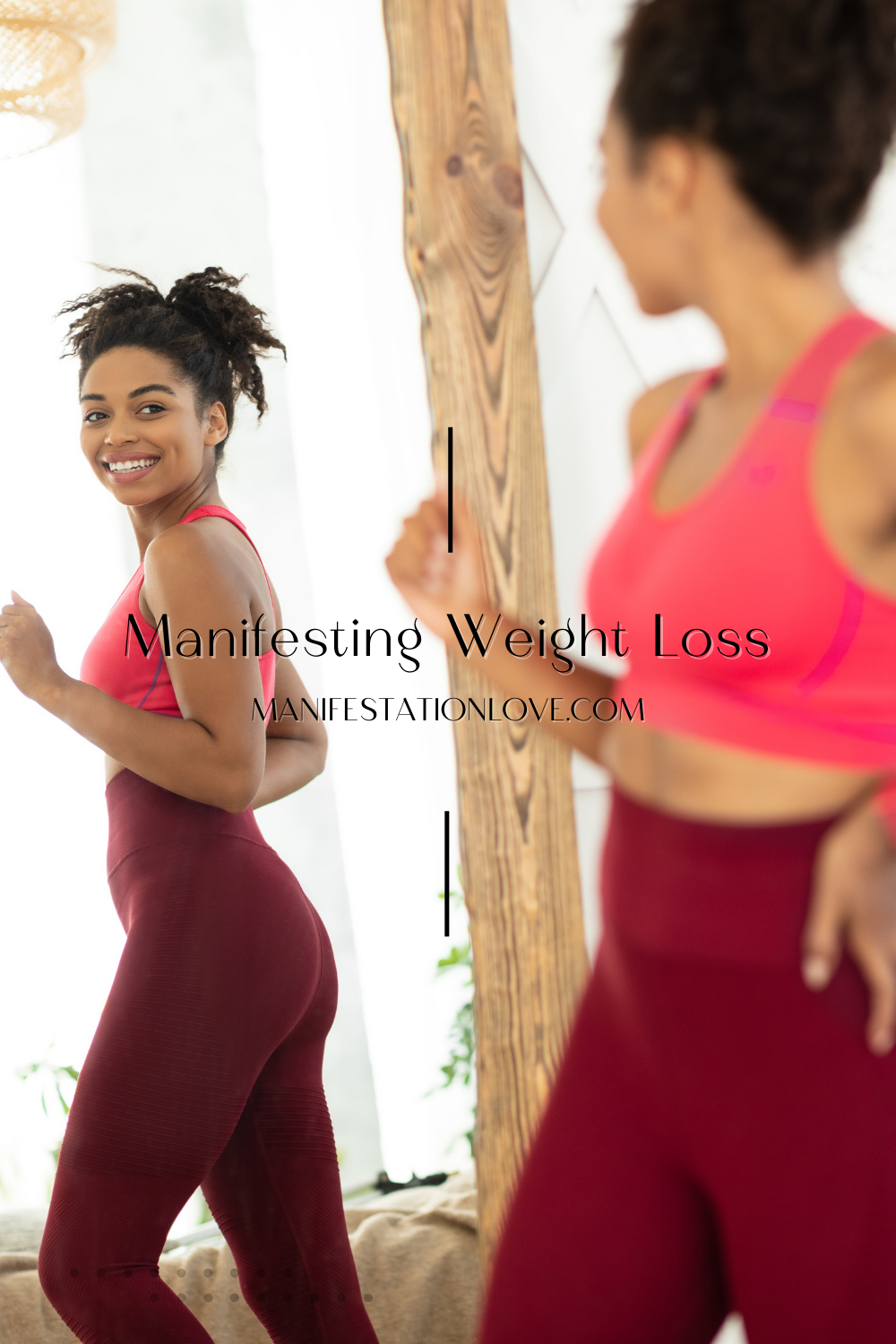 Imagine how it will feel to have achieved your goal, and focus on the positive emotions that come with success.
Visualize yourself strong and healthy enough to climb a mountain, run a marathon, or simply play with your children or grandchildren in the backyard without being winded.
You can also create a vision board or other visual aids to help you stay motivated and focused.
Positive Weight Loss Affirmations
Affirmations are positive statements that reinforce your belief in your ability to achieve your goal.
Some examples of affirmations for weight loss include:
"I am capable of achieving my ideal weight."
"I love and respect my body"
and "I nourish my body with healthy choices every day."
Gratitude Practice
Cultivating gratitude for your body and your progress can help you stay motivated and focused on your goals.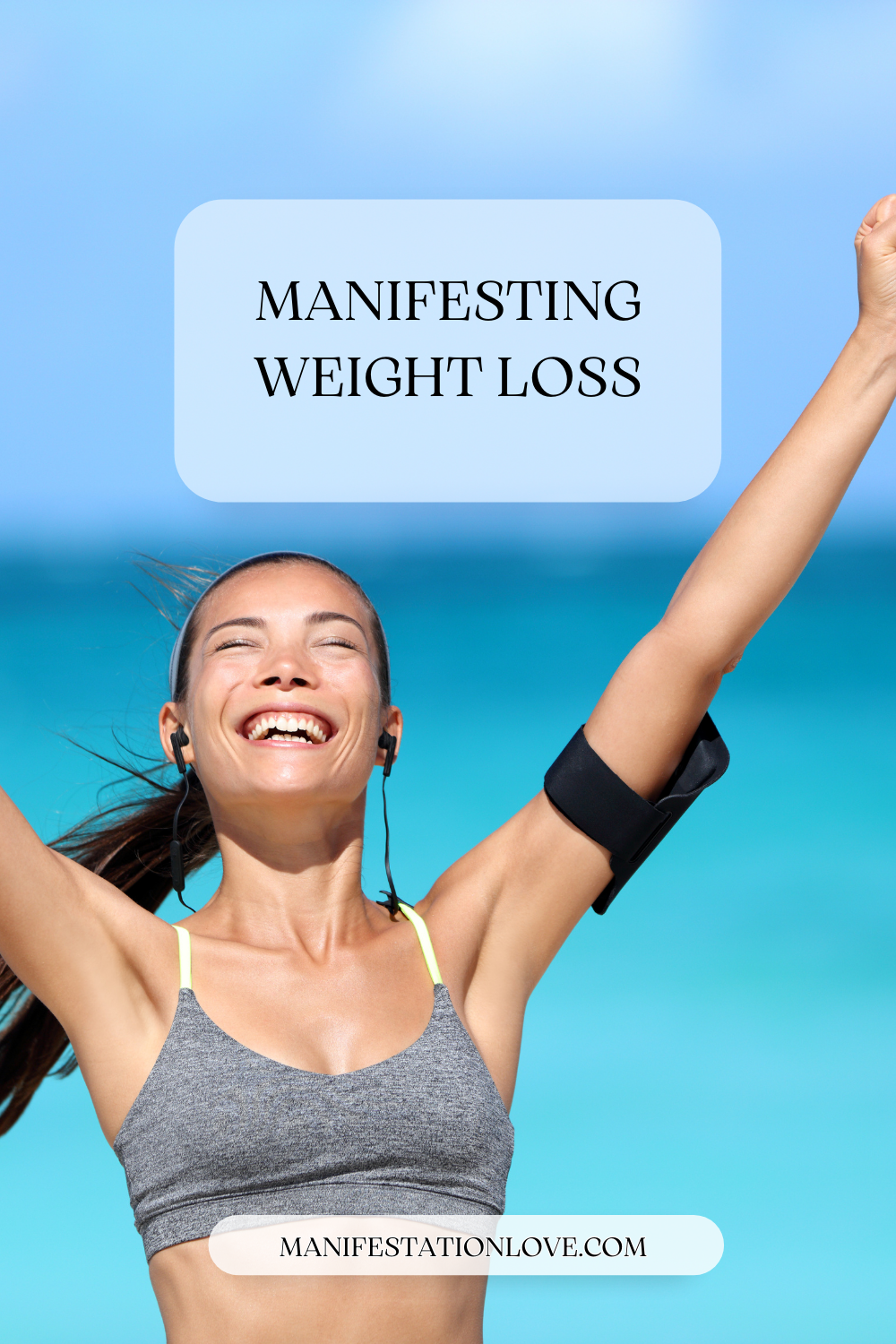 Each day, take a moment to express gratitude for your body and its abilities and celebrate any progress you have made toward your weight loss goal.
When you speak to yourself kindly, it helps with manifesting all sorts of things – including weight loss!
Mindful Eating
Paying attention to what and how you eat can help you make healthier choices and stay on track with your weight loss goals.
Practice mindful eating by slowing down and savoring each bite, paying attention to your hunger and fullness cues, and choosing nourishing foods that support your body.
Say a positive weight loss affirmation between bites to help with the attraction of good energy and lost weight.
Daily Affirmations for Weight Loss
In addition to these daily manifestation practices, there are also some positive affirmations that can be particularly helpful for weight loss. These include:
"I choose love and respect for my body over self-criticism and judgment."
"I am worthy and deserving of a healthy, vibrant body."
"I release any limiting beliefs or negative thoughts about my ability to lose weight."
"I trust my body's wisdom and listen to its needs."
Remember that manifesting weight loss is not about quick fixes or overnight transformations.
It's a journey that requires patience, perseverance, and self-love.
By incorporating daily manifestation practices into your routine and focusing on positive affirmations and beliefs, you can shift your mindset and attract the resources and support you need to achieve your goals.
With time, effort, and a little bit of self-made magic, you can create the healthy, vibrant body you desire.
YOU MAY ALSO LIKE