Gratitude, law of attraction, and abundance? How are they connected and what makes them so powerful when combined?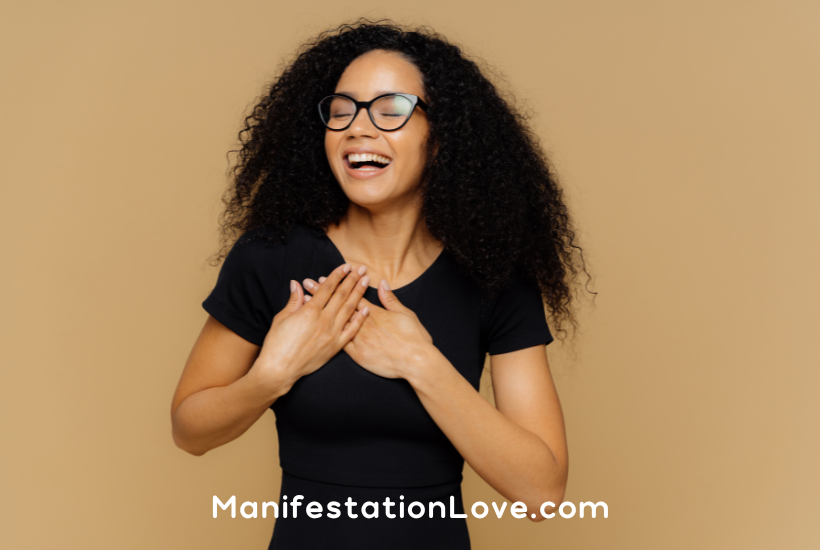 This post contains affiliate links to items that might serve you.
The concept of the Law of Attraction has been gaining popularity in recent years, with many people seeking to harness its power to attract abundance into their lives.
The Law of Attraction states that like attracts like, meaning that you can manifest anything you desire by focusing your thoughts and emotions on it.
When combined with gratitude, the Law of Attraction becomes even more powerful, as appreciation is a key component of attracting abundance.
Understanding the Law of Attraction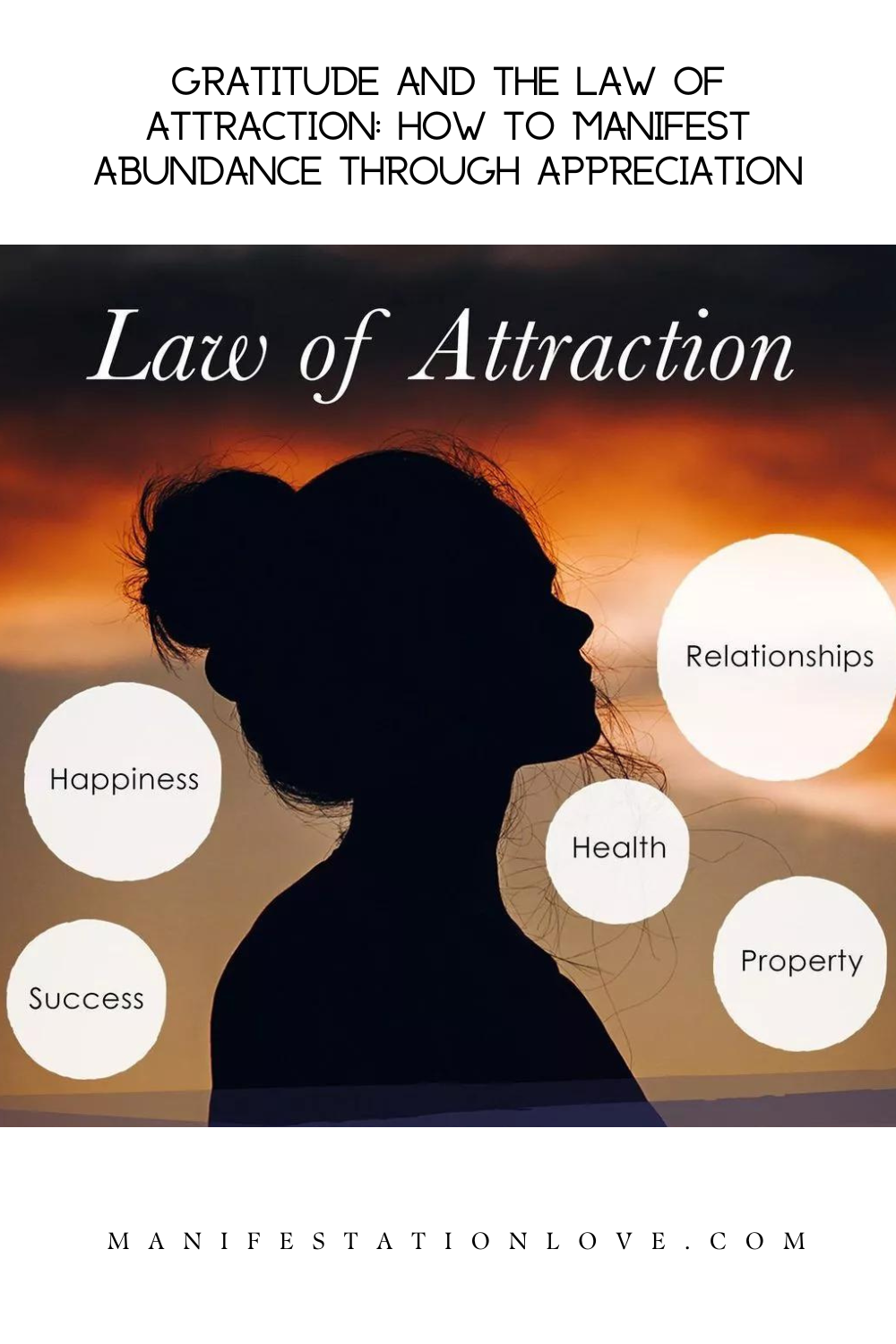 Before we dive into the connection between gratitude and the Law of Attraction, it's essential to understand the principles behind this powerful law.
The Law of Attraction is based on the idea that everything in the universe is made up of energy, including our thoughts and emotions. By focusing our energy and attention on a specific desire, we can attract it into our lives.
For example, if you focus on abundance and prosperity, you will begin to see opportunities and possibilities for wealth creation all around you.
Conversely, if you focus on lack and scarcity, you will attract more of that into your life. This is because the universe responds to our thoughts and emotions, bringing us experiences that match our vibration.
The Power of Gratitude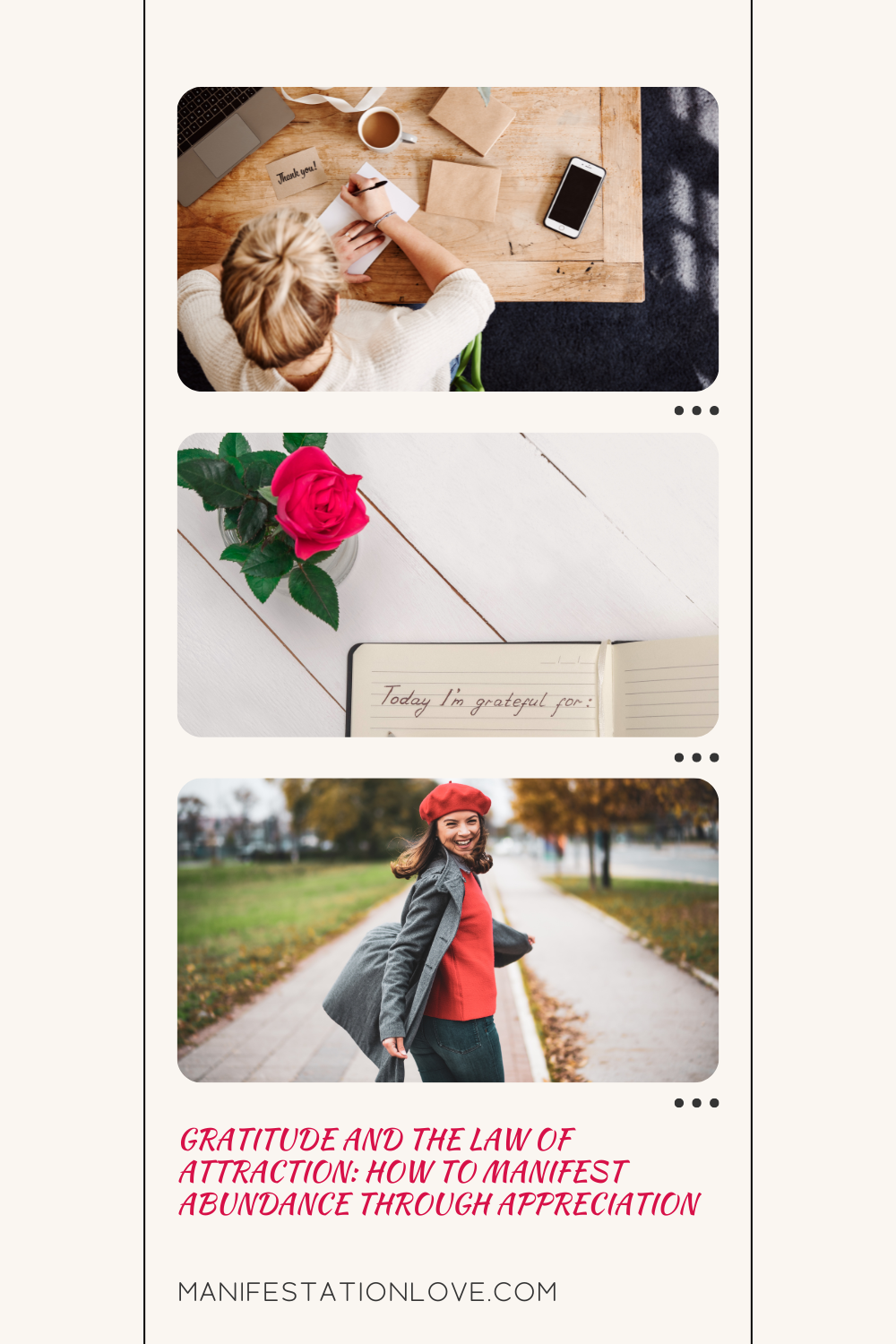 Gratitude is an essential component of the Law of Attraction, as it allows us to align our thoughts and emotions with abundance.
When we focus on things we are grateful for, we attract more of that into our lives. This is because gratitude raises our vibration and puts us in a state of receiving, which is essential for manifestation.
When we appreciate what we already have in our lives, we send a powerful signal to the universe that we are open to receiving more of the same.
This can manifest in various ways, such as increased financial abundance, better health, or improved relationships.
How to Practice Gratitude for Manifestation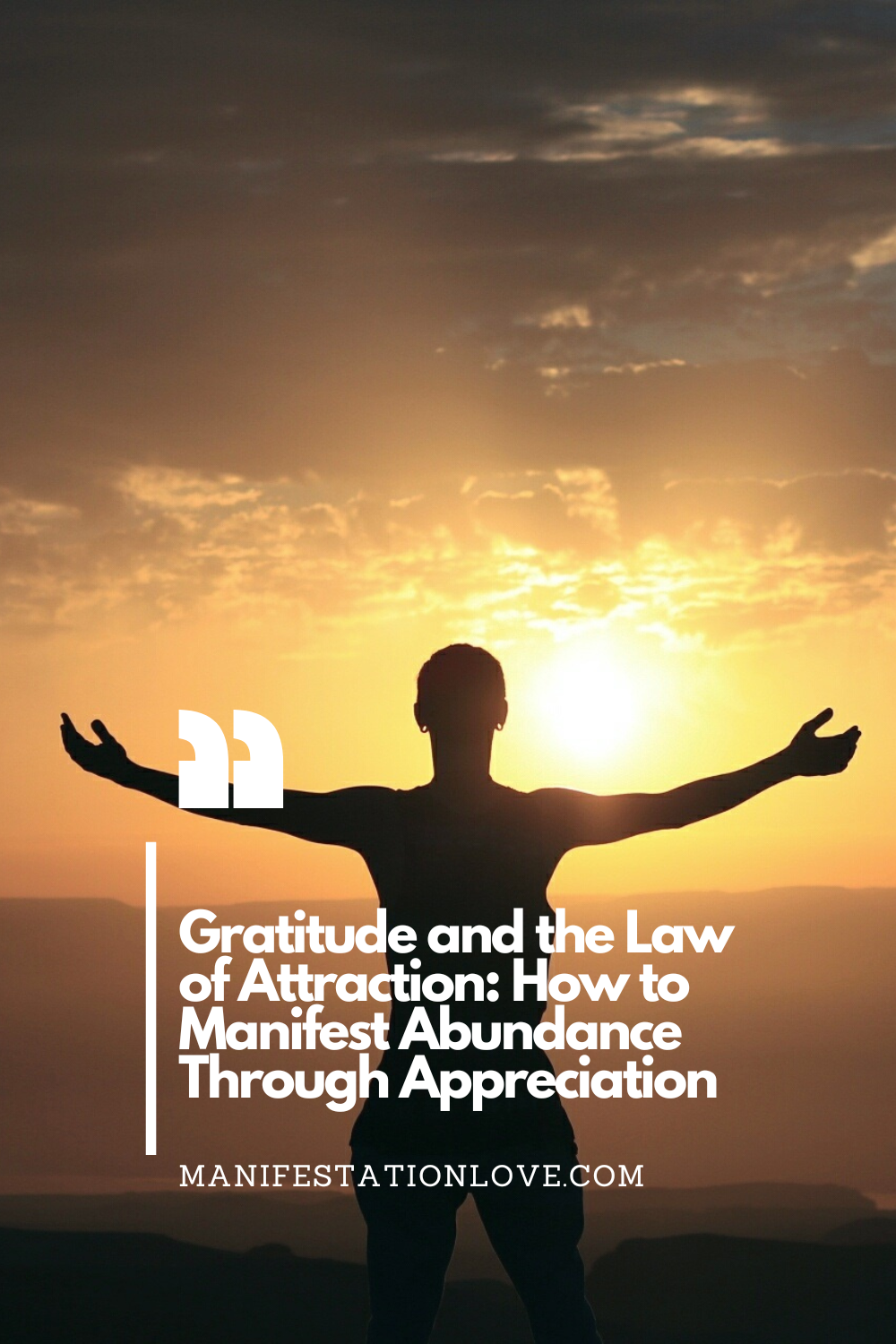 Practicing gratitude is a simple but powerful way to increase your attraction power and manifest abundance. Here are some ways to incorporate gratitude into your daily life:
Gratitude Journaling
Take a few minutes each day to write down things you are grateful for, such as good health, supportive friends, or a comfortable home. This practice helps shift your focus from lack to abundance, and you'll start to notice more things to be grateful for in your life.
Gratitude Meditation
Sit in a quiet place and focus on the feeling of gratitude. Imagine all the things you're grateful for and feel that appreciation in your heart. This practice helps raise your vibration and aligns you with abundance.
Gratitude Walks
Take a walk in nature and focus on all the beauty around you. Notice the colors, sounds, and smells, and appreciate the wonder of the world. This practice helps you connect with the universe and appreciate the abundance that surrounds you.
Gratitude, Law of Attraction, and You
Gratitude is a powerful tool for manifestation that can help you attract abundance into your life. By practicing gratitude every day, you can shift your focus from lack to abundance and align your thoughts and emotions with the Law of Attraction.
Remember that like attracts like, so focusing on what you're grateful for brings more of that into your life. Whether you keep a gratitude journal, meditate, or take walks in nature, find a practice that resonates with you and make it a regular part of your routine.
With gratitude as your guide, you can create the life of your dreams through the Law of Attraction.
YOU MAY ALSO LIKE