If you're feeling stuck in your current job or are looking for a fulfilling career change, manifesting your dream job might be the answer.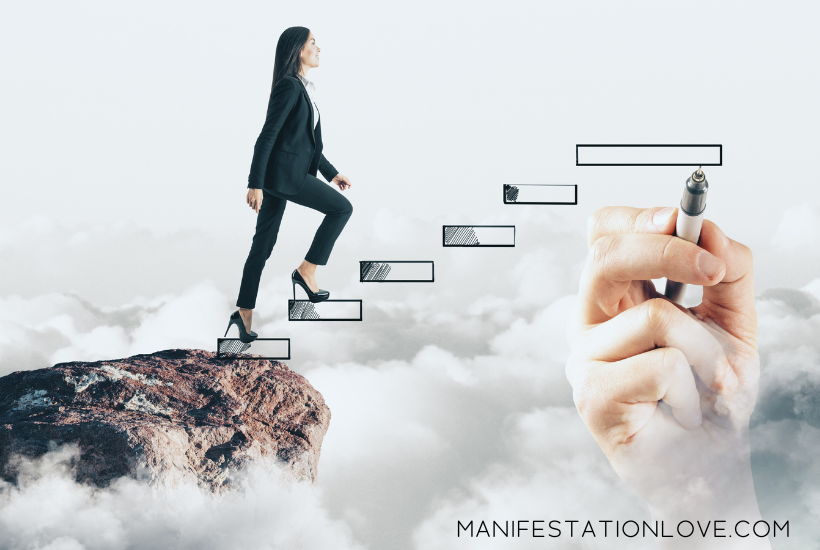 This post contains affiliate links to items that might serve you.
Manifestation is a powerful tool that can help you align your thoughts and emotions with your desired outcome and attract it into your life. In this article, we'll explore specific steps you can take to manifest your dream job.
Get Clear on Your Ideal Career
The first step in manifesting your dream job is getting clear on what you want. Take some time to reflect on your values, interests, skills, and passions.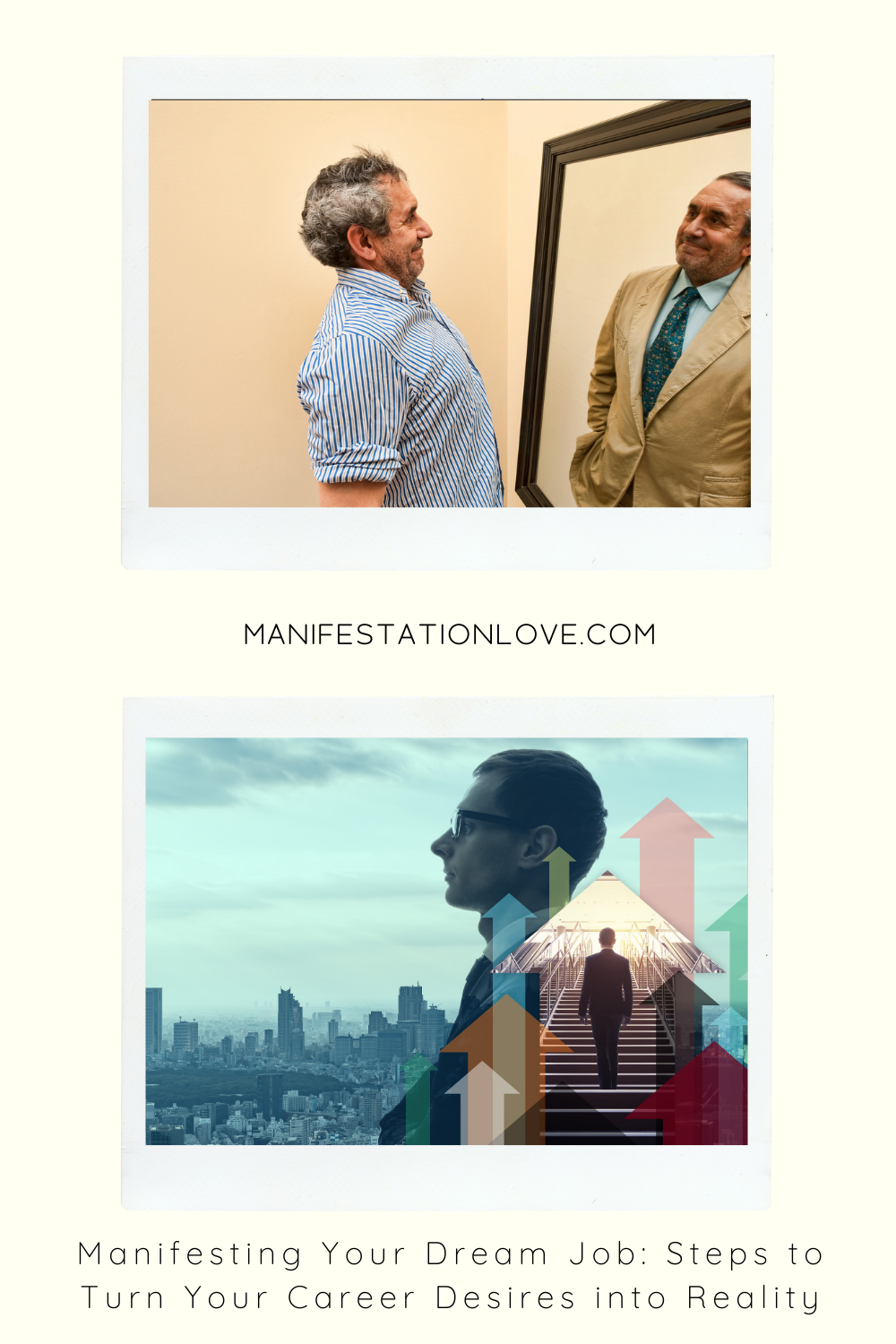 What kind of work aligns with these aspects of yourself?
What type of work environment do you thrive in?
Write down a detailed description of your ideal job, including the job title, responsibilities, salary, location, and work-life balance.
Visualize Your Ideal Career
Visualizing your ideal career is a powerful way to manifest it into reality.
Set aside some time each day to visualize yourself in your ideal job.
Imagine yourself waking up in the morning, excited to go to work.
Picture yourself in your office or workspace, interacting with colleagues or clients, and feeling fulfilled by the work you're doing.
Use all your senses to make the experience as real as possible.
Create a Vision Board
A vision board is an excellent tool for manifesting your dream job. It's a visual representation of your goals and desires and uses images, words, and symbols that represent them.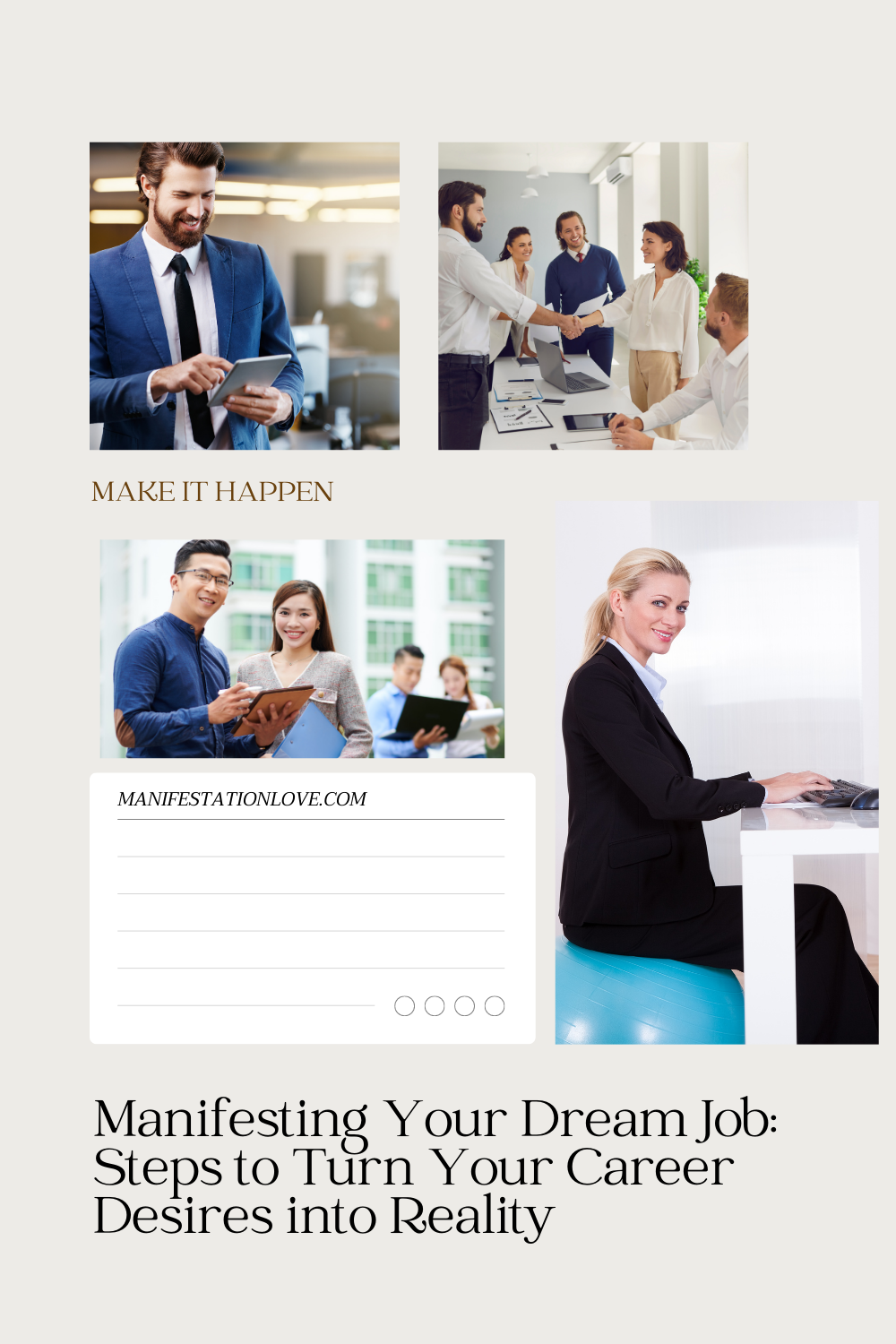 Create a vision board that reflects your ideal career, including images of the job title, company, and work environment.
Place it somewhere visible, such as your bedroom or office, and look at it every day to keep your focus on your goal.
Network and Build Relationships
Networking and building relationships is a crucial step in manifesting your dream job.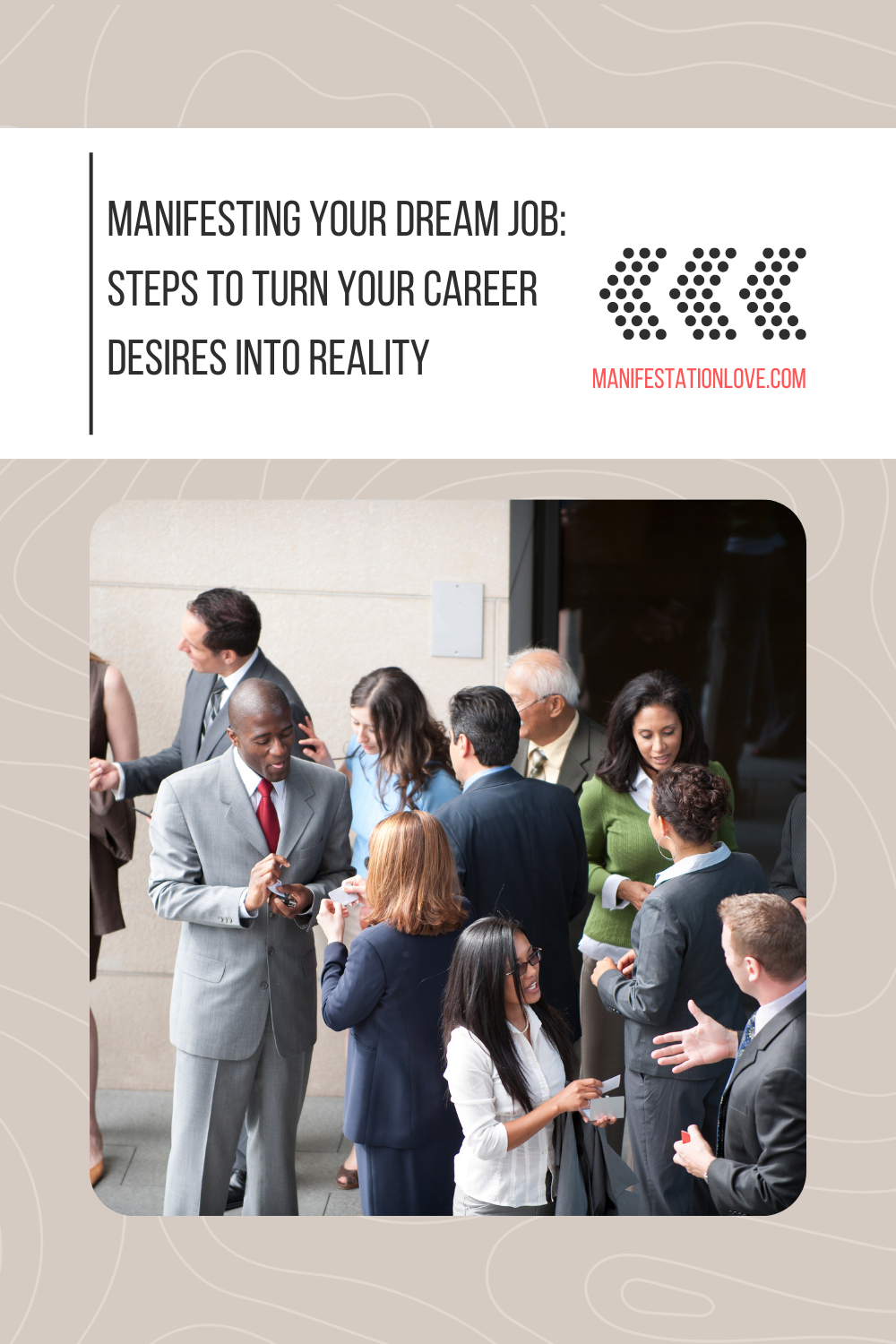 Reach out to people in your desired industry, attend industry events, and join professional organizations.
Connect with people on LinkedIn, and ask for informational interviews to learn more about their career paths.
Building relationships can open doors to new job opportunities and provide valuable insights into the industry.
Take Action
Taking action is essential in manifesting your dream job.
Update your resume and LinkedIn profile, apply to job postings that align with your ideal career, and attend job interviews with confidence.
Be open to new opportunities and trust that the universe will guide you to the right one.
Trust the Process
Finally, trust the process of manifestation. Believe that your dream job is attainable, and stay positive even if it takes longer than expected to manifest.
Remember that everything happens for a reason, and be open to the journey along the way.
Manifest a Dream Job
Manifesting your dream job is a powerful tool that can help you turn your career desires into reality. By getting clear on your ideal career, visualizing it, creating a vision board, networking, taking action, and trusting the process, you can manifest the job of your dreams.
Remember that manifestation requires effort, patience, and a positive mindset. With these specific steps, you can start your journey toward your ideal career today.
YOU MAY ALSO LIKE